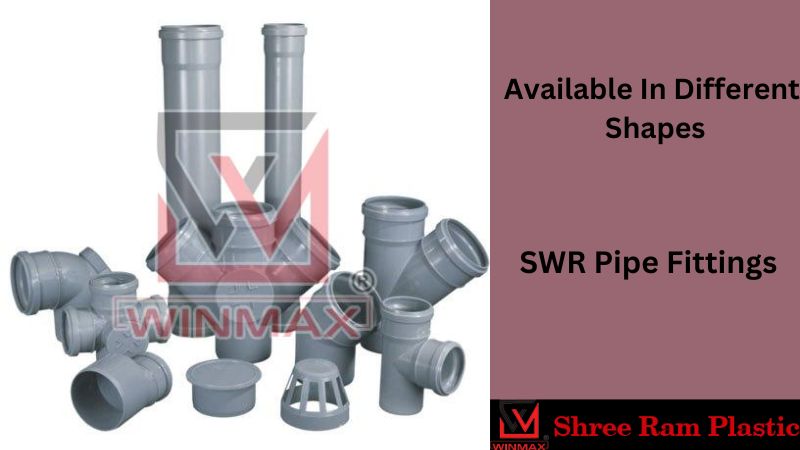 One of the most important products people can buy daily is pipe fittings. These are cylindrical hollow objects that one can fit with another to create a pipeline. Most of these products generally tend to consist of plastic.
People can use these to establish water supplies in their homes. One can also use these things for a similar purpose in places like offices or factories. Therefore, any individual must know how to select the best pipe fittings. They might also need to select providers offering the best products.
A person can visit the nearest store that provides such things. One can also consider checking out the best pipe fitting providers online. For this, they can use keywords such as SWR Pipe Fittings. This can not only help them know about the pipe fittings but also about those who can offer these to them.
How To Spot The Best Pipe-Fitting Providers?
There are several simple ways by which a person can identify a good provider for pipe fittings. However, a person can look at the nature of the products offered by a company. A good manufacturer or supplier can provide rust-resistant pipe fittings.
The pipe fittings are also devoid of any corrosion as well. Most good manufacturers can also provide you with pipe fittings of different diameters. These pipe fittings are also less prone to residual accumulation inside them.
A good pipe fitting provider can always provide you with the latest products manufacturers have made recently. Even if the products are older, a supplier can provide products in perfect condition. They might also teach you how you can maintain these products as well.
You can also consider negotiating with a fitting pipe provider regarding prices. A good provider can always let you negotiate the price and might even offer exciting discounts.
Therefore, you can search the internet for the best providers of such products. You can do this by typing SWR Pipe Fittings manufacturers and suppliers on Google. This might help you contact some of the best organisations who will be helpful in this case.
What Should You Know While Selecting Pipe Fittings?
There are certain things that you must know before buying pipe fittings. First, you should decide what diameter of pipe fitting you need. This is mainly because such products are generally available with different diameters.
It would help if you also enquired about the material that constitutes the pipe fitting. You can ask a seller how the material would benefit you in the long run. You can also enquire whether the pipe fitting can prevent problems like the accumulation of germs and impurities.
You should also know how to install or uninstall the pipe fittings too. This can help you to set up a pipeline in your house or workplace. You might also consider getting help from reliable service providers if necessary.
You should also check the reputation of a certain brand manufacturing such products. You can choose a brand that is the best choice for most people. You might also consider selecting a brand that provides good products but is criminally underrated.
Lastly, you have to check the warranty of the pipe fittings. You must buy fittings with the longest warranty and the best constituting materials.