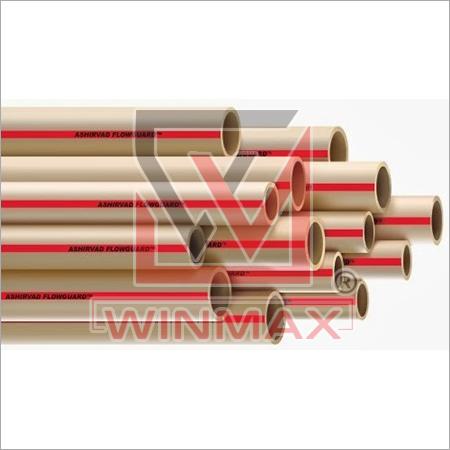 In the past few decades, polyvinyl chloride or PVC has transformed human life on a large scale. Wherever we see, the use of PVC has emerged notably in both residential and commercial sectors. But why has PVC become so much popular? The answer lies in the fact that there is no other element that can be more multi-functional than the PVC.
For its lightweight design and low maintenance charge, PVC is considered to be one of the most desired materials for each purpose whether its interiordesign or productive pipe fittings.PVC is a low carbon plastic which makes it require less energy and fewer resources to assemble. Due to their low weight design, they are easy to be handled and transport. Another major boon of PVC items is they are very easily recyclable.
For these extensive advantages, PVC is used on a major scale for manufacturing various pipe fittings and pipelines. There are two major types of PVC pipe fittings, one is UPVC pipe fittings and the other is CPVC pipe fittings. Here in this article, we would discuss everything about UPVC CPVC pipe fittings that can help you to get a better insight into this matter.
What Is UPVC Pipe Fittings
UPVC pipe fittings are referred to as the un-plasticized polyvinyl chloride which demonstratespowerful resistance against strong chemicals and harmful components of nature.As the name conveys, UPVC pipe fittings don't contain plasticizers that guarantee flexibility and toughness in plastic.
Due to the usage of un-plasticized materials, UPVC pipe fittings are free from toxins and other chemicals. The manufacturingprocedure of these pipe fittings includes eco-friendly and virgin un-plasticized polyvinyl elements. Therefore, these outstanding non-toxic attributes make UPVC pipe fittings an appropriate option for any residential or commercial usage.
Uses Of UPVC pipe fittings
The excellent non-toxic and low maintenance features of UPVC pipe fittings make them best suited for drinking water purposes or any other plumbing requirements of both private and business possessions.
What Is CPVC Pipe Fittings
The chlorinated polyvinyl chloride is an artificially made thermoplastic that is manufactured with polyvinyl resin which is a more flexible and efficient material in comparison with standard PVC elements.Due to the structure of its composition, CPVC is resistant to any deterioration caused by highly chlorinated domestic water. CPVC has high-temperature resistance than regular PVC elements.
CPVC pipe fittings are used as the most appropriate residential plumbing system because they don't transport any harmful material into the water flow.The water CPVC pipe fittings supply is free from any chlorine formation or bacterial growth.CPVC pipe fittings are assembled using solvent cement. Solvent cement is a chemical element that intertwines a pipe to a fitting at the molecular level which assures the best quality water.
Uses Of CPVC Pipe Fittings
For these broad ranges of exclusive advantages of CPVC pipe fittings, they are mainly used for various drinking water especially purified drinking water plumbing requirements for both residential and commercial possessions.
What Are The Major Differences Between UPVC and CPVC Pipe Fittings
The main difference between UPVC and CPVC is that UPVC is prepared without adding plasticizers whereas CPVC is created by adding plasticizers and sustaining the method of chlorination. However, when it comes to temperature resistance, CPVC can tolerate a higher degree of temperature than UPVC. Both UPVC CPVC pipe fittingsare strong, chemical resistant, full of mechanical strength and contain an easy handling process, CPVC is a more flexible material that can be more beneficial due to its high-temperature resistance ability.
So, select and use any one of them whether UPVC or CPVC pipe fitting for getting productive and useful plumbing water piping services.