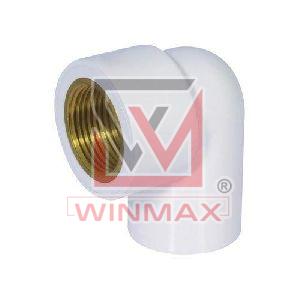 UPVC stands for unplasticised polyvinyl chloride, which is a powerful and competitive yet lightweight variant of plastic. UPVC is quite commonly used for producing consumer goods. In the process of making uPVC from plastic, the plastic is not softened, hence the strength of uPVC is maintained. The term unplasticised denotes the modified version of PVC. The PVC and uPVC are highly used for the construction of various items like plumbing items, doors, windows, furniture etc.

UPVC Pipes vs PVC Pipes
The PVC is a flexible object and also durable, whereas the UPVC is a rigid and durable object. PVC is comparative less durable than uPVC. Though both these materials are resistant to a variety of chemicals and oxidation, yet UPVC is much more safe for use in transporting water. Both PVC and unplasticised PVC are not biodegradable but they are recyclable and resistant to fire.
• PVC generally replaces copper and aluminium pipes and are used in irrigation systems, pool circulation systems and waste lines. PVC can be quite effortlessly cut into smaller portions and then attached using adhesive. Therefore, PVC makes a pretty good substitute for metal.
• UPVC is widely used for manufacturing plastic pipes in most parts of the world. This is mainly because UPVC is extraordinarily immune to chemical erosion. The inner wall of the UPVC pipes has smooth walls which enhance the flow of water. The UPVC pipes also function quite flexibly in a broad temperature range and also while operating pressures.
This plumbing material is highly cost effective, incredibly strong and stiff. Hence UPVC is very much used in external drainage pipes and sewage lines.

Use of Brass with UPVC
Brass is typically used along with PVC and UPVC for transporting water and other plumbing substances. The zinc and copper alloy of brass are quite commonly used for making pipe fittings. This is because of the unique properties of durability, flexibility and resistance to corrosion. Using brass along with PVC and UPVC offers a wide range of options of plumbing fittings of different shapes and threads.
There are many companies in India that are engaged in the production and distribution of UPVC brass pipe fitting of premium quality. They use the best quality raw materials of unplasticised polyvinyl chloride along with advanced technology.

Variety of UPVC Brass Pipe Fittings
1. Plain Elbow comes in a size of 18/2 inches. It possesses a shape of a bent elbow. It is used in pipe fitting. 3-inch 90 degrees elbow and Grey elbow pipe fittings are also available in the market.
2. Reducer MTA is a round shaped pipe fitting item. It generally has a size of 3/4 inch. The companies accept a minimum order of 1000 pieces together. 1/2 inch sized White MTA is also available.
3. UPVC brass made grey tee is also a round shaped pipe fitting item. It is 1/2 inch in size and is coloured grey with coated finishing. White coloured Tee is also available in round shape. It comes in a standard size.
Similar other UPVC Brass Fitting for plumbing with various other compatibilities are manufactured by the companies concerned.

Conclusion
The companies producing the UPVC brass fittings look after customer satisfaction by offering premium quality products and also offer a highly competitive market rate for these products which helps the customer to place orders with the required minimum quantity. Also, these companies provide services like convenient and prompt delivery with customised packaging.
We are well-known manufacture and supplier of below projects.
Automatic Water Level Control Valve
This entry was posted on August, 11, 2021 at 10 : 46 am and is filed under Upvc Brass Fitting. You can follow any responses to this entry through the RSS 2.0 feed. You can leave a response from your own site.